TOP 8 SUMMER HAIR CARE TIPS

Summertime

 is all about spending care-free days outdoors 

enjoying 

the warm weather. But with that come a whole host of 

elements that can 

wreak havoc on your hair.

That's why adopting 

a summer hair care routine 

is so important to the health of your 

strands and in keeping the style you 

love.

But when you're battling 

heat and humidity and swimming pool chemicals, 

how do you know 

which treatments are best for you? And is there anything

you can 

do to prevent damage from happening to begin with?

Fortunately, 

there are several tricks and products you can use to beat the heat 

damage 

on your hair this season. 




Read on to discover the top 8 summer hair care tips to keep your style 

from fizzling out this summer.
CONDITIONING IS KEY

Your hair gets just as thirsty in the hot summertime as you do. So why 

not treat it to a little moisture-rich refreshment? 

Switching your shampoo 

and conditioner to moisturizing formulas and using hair oil or serum on the 

ends will help restore parched locks. For added treatment, conditioning masks 

and live-in conditioners will give a deeper level of moisture.

Need even 

more help? Salons can give you a professional deep 

conditioning treatment 

that will restore the silkiness and leave even 

the most damaged 
SUNSCREEN FOR YOUR HAIR

Yes, hair sunscreen is an actual thing. Your skin isn't the only one that 

absorbs damaging UV rays from the sun, so you need to protect your 

hair as well. 

Shop for summer hair care products that include the right 

amount of sunscreen. There's a wide assortment of shampoos, conditioners, 

sprays, oils, and masks to choose from. It all depends on which one 

works best for your hair type and lifestyle. 

By doing a little research, you 

can pick one that works with your daily routine and gives you the treatment 

and protection your hair needs.
AVOID EXCESSIVE HEAT

There's enough heat outside as there is in the summer, you don't need to 

add to the problem by using more heat to style your hair. Tis the season 

to ditch the hair appliances! 

Your hair dryer is the first culprit. Leave it in 

the drawer and instead use a microfiber towel to blot your hair dry.   

This will help avoid frizz and absorb as much water as possible. Next, 

opt to air dry while you finish the rest of your morning routine. 

And while 

you're at it, leave your curling iron and straightener in the drawer as well. 

Embrace your natural texture or add in a sea-salt spray to give your hair 

that summer care-free style.
WASH LESS OFTEN

As the days get hotter and the conditions get sweatier, it's tempting to wash  

your hair every day. However, by doing just that, you are stripping your scalp 

and hair of much needed natural oils… and nobody wants that. 

Extend the

time between washings by using a dry shampoo. Sprinkling the powder onto 

your scalp and working it in with your fingers will absorb grease and give 

your hair body and texture at the same time. 

However, if you have the type 

of oily hair that can't go long without washing, switch to a mild shampoo instead. 

Suds up just your scalp and let the soap run through the rest of your hair. 

This will help keep the drying out to a minimum.
SAY GOODBYE TO SWIMMER'S HAIR

If you're a blond, you likely know the frustration of having your hair turn green 

after a swim in a chlorinated pool. Or how many of us have taken a dip in 

the ocean only to be gifted with hair that feels like straw later on? 

Your hair 

naturally absorbs water, so when you're swimming in chlorine or salt water, 

your hair will suffer the drying out consequences. 

Minimize damage by rising 

your water with cool, fresh water before taking a swim. You can even add 

a protective summer hair care mask designed just for swimming if you want 

an added layer. The more your hair absorbs the fresh water and protective 

mask, the less salt, and chemicals can get in.
PROTECT YOUR COLOR

You love your color. And your color loves you. What neither of you will love 

is what the damaging, fading effects the sun can do to your color. 

Cover your 

hair as much as possible when out in the sun. You've always wanted to pair 

that funky hat or pretty scarf with your summer outfits, and now you have 

the perfect excuse to do so. 

Also, make sure you use hair care products that 

are specifically formulated with color-protecting ingredients. They will protect 

your hair from the sun's damaging effect and help keep it from fading. And when 

you use those products, always rinse with cool water. Hot water is drying and 

can fade the color. 

The cool water not only protects, it will help make your hair shine.
WEAR LOOSE STYLES

Summer humidity can be brutal, something those who suffer from frizzy hair 

know all too well. So fight the frizz with fun, loose hairstyles! 

It's the perfect time 

of year to experiment with loose, care-free styles. That's what summer is all about! 

You can try messy buns, high ponytails, big braids… the sky is the limit. Not only 

will it help keep the frizz at bay, you will feel cooler by keeping your hair off your neck.

You'll look good and feel good – what's not to love about that?
DON'T SKIP A TRIM

When your hair dries out, your ends will be more likely to split. And splits ends 

make your style look ragged and frizzy. 

Scheduling regular trims will help keep 

your hair healthier and looking it's best. This will also keep your hair less tangled 
SUMMER HAIR CARE CAN BE EASY
So by-all-means, go out and enjoy yourself this summer. But now you know 
how to beat the heat and keep your hair looking healthy and its absolute best all season long.


Need to schedule a trim or hair treatment? 
Contact us today to book your appointment!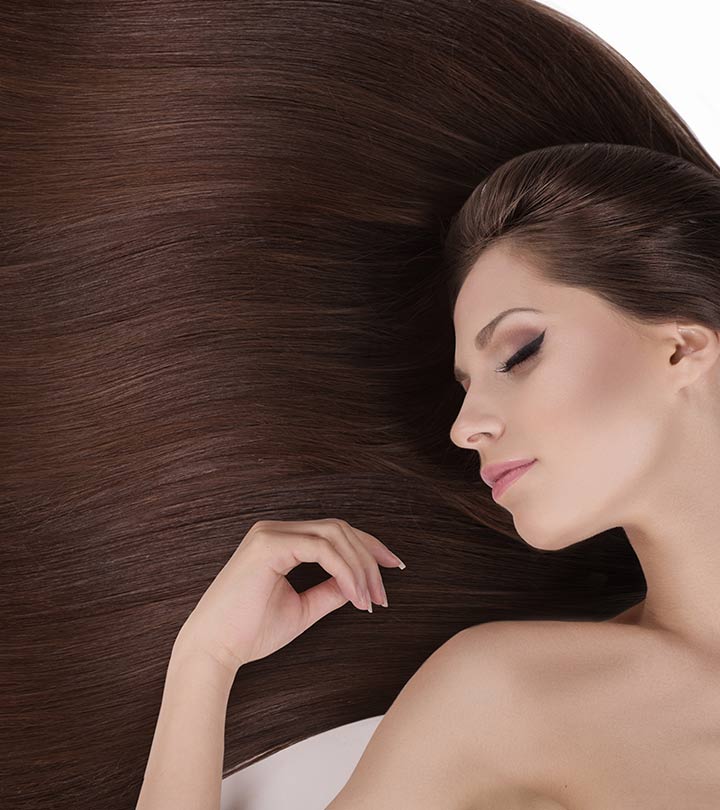 18 Best Hair Care Tips and Tricks To Include In Your Weekly Beauty Regimen

A good hair day can make you feel confident and super attractive. Strong and shiny hair is the envy of peers. This makes hair care is one of the mandatory aspects of our beauty regime.
 
Lack of proper care ensures that most of us suffer from hair fall, dry/oily hair or unhealthy looking hair. Let's look at a few basic hair care steps which seem elementary but can affect the health of your hair.
  1. Shampooing
Identify the shampoo based on your hair type. Different hair types like dry, oily and combination require different shampoos.
Shampoo your hair every alternate day. If you have dry hair, ensure a hot oil massage half an hour before shampooing.
Don't shampoo without following it with a conditioner.
It is better to dilute the shampoo with water before using. Rinse the shampoo within 30 seconds of applying it.
It is another myth that your hair gets used to a particular shampoo and conditioner, and they do not work well for them after a point of time. 
It is true that product build-up occurs in your hair but to get rid of that just mix a little bit of baking soda with your favorite shampoo every two months and ten continue using that shampoo and conditioner.
Use small circular, motions with your fingertips to massage your scalp and stimulate blood flow.
 
2. Breaking And Hair Loss
To minimize breakage, make sure that your hair is thoroughly wet before applying shampoo.
You want a soft finish.Control the flyaway strands of hair which are known to break, spray some hairspray into your palm and then run your hands over your hair.
Make sure that the hair accessories like bobby pins, flowers and different clips don't damage your hair. Choose branded accessories like Revlon clips.
3. Rinse
Never pour hot water on your hair as it gets rid of the natural oil that the hair has.
Use lukewarm water for your first rinse, shampoo and condition your hair as usual and then use cold water for your last rinse.
You can opt for a final rinse with beer or even apple cider vinegar. You can choose cold steeped tea for a nice gloss to your hair.
4. Hair Dryers And Other Tools
Do not use a hair dryer to dry your half wet hair, and make sure to let them air dry.
If you urgently need to style them, then towel dry your hair.
Do not rub your hair with the towel, rather wrap the towel around your hair so that it may absorb moisture.
Always opt for heat resistant sprays like Tresemme to protect your hair. Work them into wet hair.
Choose Argan oil which can be left in the hair prior to heat straightening.
5. Brush Your Hair
Brush your hair every morning to keep it free of tangles.
The brush helps distribute natural oils evenly throughout your hair. This gives your hair a healthy shine.
To avoid breakage and static in your hair, instead of using a brush use a wide toothed comb to de-tangle your hair. If you do want to use a brush, use a paddle brush but make sure you never use it on wet hair.
Use a soft-bristled brush to gently brush your hair. And don't do a hurried job! Pamper your hair.
If you don't have time, brush your hair while watching TV, but do it gently. Vigorous brushing can scratch the scalp and break the hair.
Comb/ Brush your hair out before you shower so that you don't have to deal with knots while your hair is wet and more vulnerable to breakage.
6. Styling
Whether you prefer an elaborate hairdo or something simple, you need to style your hair every day. Try to be gentle while handling your hair and do not pull or tug unnecessarily. 
Use your brush to carefully style your hair and make it presentable.
7. Care
Cover your head if you have to go out in the sun as environmental factors such as sunlight, the wind, cold temperature can dry and damage the hair.
Always use a bathing cap when you go for swimming to ensure that the hair is not affected by chlorinated water.
Using coated rubber bands for ponytails for holding the ends of a braid will help reduce the stress on hair.
Avoid sharing your brushes and combs.Follow a cleansing regimen for your hair implements.Wash them with soapy water.
8. Night Care
Before you retire to bed, spend a few minutes in front of your mirror and brush your hair gently. This will get rid of the knots and tangles that have accumulated during the day.
After brushing, tie your hair into a loose ponytail to prevent tangles while you sleep. If you have short hair, you have no cause for worry.
 
9. Diet
A healthy diet also will help you improve the health of your hair. Take proper minerals and vitamins to boost hair growth.
Include vitamin B12 rich foods in your diet. Fish and eggs are nutrient rich and will help in hair growth.
Even people facing baldness should follow a proper diet to reduce hair fall.
10. Hair Treatments
Hair spas, oils, and treatments are suggested on regular intervals to boost hair health.
Use of natural products like amla, reetha and shikakai are beneficial.
Opt for DIY hair masks like avocado, bananas, and egg yolk based masks.
Deep conditioning treatments are essential for restoring moisture to your hair.
11. Oil Your Hair Regularly
Applying oil can be a time-consuming process and at times a little messy, but a good hair oil massage stimulates your scalp and encourages healthy hair growth.
You can choose from a lot of options- almond oil, coconut oil, olive oil even our very own mustard oil. This is one of the oldest Indian hair care tips ever.
12. Coloring
If you want to get highlights on to your hair, avoid bleach based treatments. Opt for natural products like Henna.
Opt for Branded and formaldehyde free products.
Do not shampoo for at least 48 hours after coloring hair. Every time you wet your hair, you increase the risk of opening the cuticle. Instead, let the hair grab as much color as it can.                                      
13.  Hair & Static 
Moisten your hairbrush before using it to reduce the static electricity.
To prevent static use satin pillow cases while sleeping, as they reduce static build up in your hair, unlike cotton ones, which are known to increase static build-up.
14. Hair Cutting And Trimming
Get regular haircuts to reduce possible split ends.
Though it is a myth that trimming helps in your hair growth, nonetheless a trip to your salon every 6- 8 weeks helps your hair to be healthy and strong.
15. Hair Care For Kids
Use a mild baby shampoo.
In case of lice, use products that are safe for kids like Medicare.
16. Over The Counter Help
Take biotin capsules to make your hair grow faster.
17. For Oily Hair
I know how it feels to have an oily scalp/hair (Mine is an oily scalp). Treating this kind of hair is the easiest because this type of hair is less damaged (naturally at least).
Ensure that you use a shampoo that has a lighter pH level than the others available in the market.
Try to use a shampoo that is diluted for reduced hair damage.
Transparent shampoos are good for oily hair.
Make sure to condition the hair only at the ends. However, skip this step if you have extremely oily hair.
Women with oily scalps should avoid leave-in conditioners or any styling serums.
Skip brushes and choose to prevent any oil stimulation
Rinse your hair one last time with lemon juice (one part lemon juice and four parts water). It adds that extra shine and locks your scalp cells from oozing oil.
Saying no to heat for oily hair will be an added advantage. Overuse of blowers, curlers and straighteners dry the hair from the lower tips, while the making the scalp more oily.
Ensure that you avoid a hot water hair shower. Hot water will further open the pores to increase sebum production. So try using tepid or cold water for your oily hair.
Try applying any hair pack made of eggs and lemon. This works best for oily hair.
For the final rinse, you can use beer which is effective in removing residue from hair. Take a cup of warm water and add six tablespoons of beer to it. Rinse your hair with this.
 
18. For Dry Hair
Hair is considered dry when it lacks the average moisture level. If hair is unhealthy and it is dry, then it is prone to more damage quickly.
Drink loads of water to help keep your system clean and hair healthy.
Wash your hair at the interval of three to four days.
Avoid shampooing often, and when you do, use a shampoo with a low pH level, which is creamy in its look.
Avoid hair styling tools as the hair is already dry and at more risk of being dull easily. On occasions where you do want to style your hair, make sure to use a heat-protecting balm or conditioner as this will help reduce damage.
Applying oil on your hair on a regular basis will promote hair health. Apply a mixture of coconut oil, olive oil for hair health along with taking vitamin E capsule.
Make a hair pack with some readily available ingredients. Apply a pack of yogurt/curd with a spoonful of olive oil to cure dryness.
As a final rinse and to add shine, try to mix 1 part of apple cider vinegar to 5 parts of water.
Don't expose your hair to sunlight. The harmful UV rays will strip out the natural oils. Always cover your hair when you out in the sun.
 
7 fabulous hair care tips for Autumn
Hair care tips for autumn are just what the doctor ordered, ladies, as it's about time we start preparing for the new season! And although fall hair care is generally much simpler than the summer one, there are some things you need to do to it right away. So, are you ready to take the plunge, begin your after sun hair care and make sure your tresses welcome the cold season looking shiny, bouncy, soft and restored? Well, here are some suggestions on how to achieve that: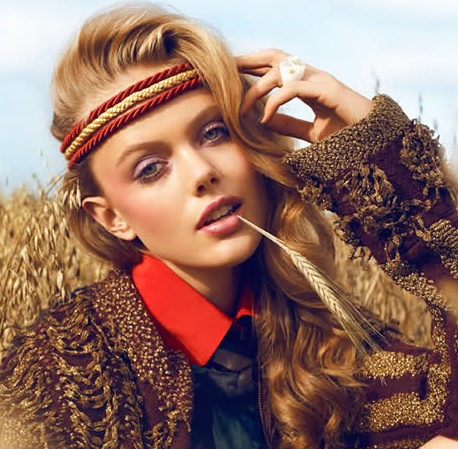 1. GO WARMER 
Natural hair is lighter in the summer and slightly darker during the cold season, which means your dyed tresses could definitely use a bit of a touch up. Experiment with caramel and golden hues if you're blonde as these will give your, by now probably slightly paler, complexion a fresh glow or opt for natural-looking high and low-lights if you're a brunette. Now, I know that when it comes to hair care tips for autumn, this one is literally on the border but hey – for a big percentage of women out there dyeing is a part of their hair care routine!
2. CLARIFY
From styling products to salt sprays, SPF lotions and leave-ins – there are tons of stuff that had been building up on your hair during the summer. And now is the perfect time to get them out and start a new season with absolutely clean, maximally shiny hair! Get your hair professionally clarified or invest in a salon quality clarifying shampoo. Wipe the slate clean and make room for all of those fantastic products that are a part of your autumn hair care routine.
3. DEEP CONDITION
Now, I know this next hair care tip for autumn is not the season's exclusive, but is definitely something you mustn't forget once the hot days are gone! Use hot oil treatments and natural oils to restore moisture and elasticity to your sun dried tresses and follow up with a deep conditioning treatment of choice! A deep conditioning session is best done after clarifying and will result in wonderfully restored, soft and supple hair that, thanks to a clarifying treatment, doesn't feel heavy, oily or matted.
4. DUST
But hey, we're not over yet and this is one of those hair care tips for autumn we must not forget! Split ends are definitely not something you should take with you into the next season so book an appointment with your stylist and have this taken care of! You can opt for a full haircut touch-up in case you've been skipping your hair appointments all summer or just have it dusted. This last one is a great option as it involves cutting only the teeny-tiniest length of hair, giving you that nice and groomed, freshly-cut look without significantly affecting your length.
5. FRIZZ PROOF
Cold…well we can handle the cold but rain and that crazy frizz that follows are definitely not on any girl's list of things to love autumn for! And while you can still mask the bulk of it by opting for a beachy wave style, your post summer hair care should definitely involve a good anti-frizz product or care routine.
6. MOISTURIZE
Moisturizing definitely needs to find its place in your fall hair care too as wind, heating and blow drying can take a toll on your hair! Add sweaters, turtlenecks and faux fur collars to the equation and you'll be driven mad with hair static. Luckily, all of this can be avoided with nothing more than a proper moisturizing treatment once in a while. You can opt for a DIY mask or deep conditioner to use each week or every other week. You can also consider a moisturizing shampoo/conditioner/leave-in to avoid the hassle and make sure your hair gets everything it needs even when you're super busy.
7. MASSAGE
Out with the old, in with the new! If you happen to be shedding like a cat around this time, too, you should definitely pay close attention to this last one on my hair care tips for autumn. Get your boar bristle brush/ essential oil mixture of choice/scalp massage ready and be sure to use it at least once every 2-3 days. A relaxing 10 to 15 minute massage will increase the blood circulation in your scalp, speeding up new growth and will give you healthier hair and head in the long run! Don't get scared if your shedding gets worse as these hairs are, in fact, ready to go and the sooner they do, the better!
Any other interesting hair care tips for autumn? Or Autumn must-do's, perhaps? Like, "Invest in a 
gorgeous hat/umbrella as rain water is pretty dirty and even toxin-filled nowadays"? Do tell!
After sun hair care is really important which is why we must ensure we're not missing out on any 
good advices!
/